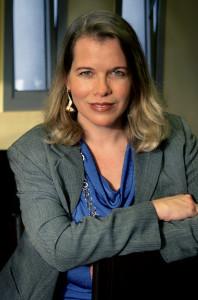 Prof. Ruth Halperin- Kaddari
Founding Head of the Rackman Center
Ruth is a senior lecturer at Bar-Ilan University's Law School in Feminist Jurisprudence and Bioethics, and a member of the UN Convention on the Elimination of Discrimination Against Women (CEDAW). A graduate of Yale Law School under a Fulbright Scholarship, Professor Kaddari is co-founder of Kolech – the Religious Women's Forum and the Israeli Association for Gender and Feminist Studies and serves on the board and on the legal advisory committees of a wide range of women's organizations in Israel. She was awarded the U.S. State Department's International Woman of Courage Award and is a former Vice-President of UN CEDAW Committee and remains an active member this year. She was selected as Woman of the year 2011 by the esteemed legal publication, 'HaPraklitim'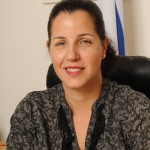 Dr. Galit Shaul
CEO of the Rackman Center
Galit is a lawyer by training and holds a Ph.D. in criminology from the L.U.de.S. University of Human Sciences and Technology of Lugano (Switzerland). In the past she held various positions in the Ministry of Social Affairs and Services, among them: director of volunteer services in the northern region and consultant to the deputy director general of the Ministry. In her most recent position Galit was director of volunteer services at the Ministry.
Galit's vision is to advance and strengthen the status of women in Israeli society, through legislation and through court cases, aiming to prevent gender discrimination and amending family law, along with instilling the value of volunteering amongst the different groups of people living in Israel in order to create community resilience and to enhance social solidarity.
Adv. Adi Raz
 Head of the Legal Aid Clinic
 Adi earned her L.L.B. at The College of Management and did her legal internship in one of Israel's most prominent family law offices. For four intensive years she worked in a family law office and became highly specialized and professional, both through her daily work and the many cases she represented and through the many professional training programs in which she participated. She recently gained an LLM in Law and Mediation at Bar Ilan University.
Head of the Legal Aid Clinicand responsible for the legal aid clinic hotline
 Head of the Legal Aid Clinicand responsible for the legal aid clinic hotline
Osnat earned her LLB from Netanya Academic College. Osnat began her career in criminal law and then spent five years working in personal status and family law before joining the Rackman Center.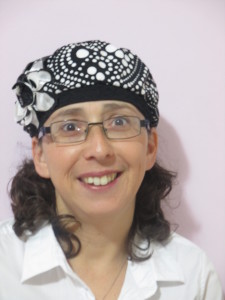 Adv. Osnat Prinz
Director of the Legal Aidi Clinic for Women
Osnat holds a law degree from Shaarei Mishpat College and a BA in history and literature from Bar-Ilan University. Osnat did her legal internship at the Yair Green Law Office and worked nine years in a law firm, which included working on personal status cases. Printz's work in the clinic includes providing free legal aid to women through the center's hotline and representing women in both the civil and rabbinical courts.
Osnat sees great importance in helping women when they need it most. Additionally she believes that the fact that Rackman Center is both a center providing legal aid and a part of academia contributes greatly to both her and the law students that take part in the legal aid clinic.
Adv. Shay Zilberberg
Lawyer in the Legal Aid Clinic
Shay earned his LLB from Bar-Ilan University. Shay did his internship in the Legal aid Clinic and continues working at the Rackman Center as a certified lawyer..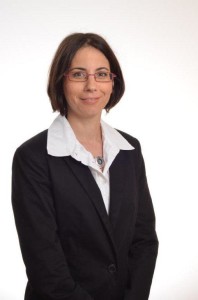 Adv. Keren Horowitz 
 Head of Legislation and Public Policy
בעלת תואר Keren earned her L.L.B. in Law from Tel Aviv University and a master's degree (B.Sc) in Computer Science from the Hebrew University in Jerusalem. Keren did her legal internship at the Ehud Shiloni law office and worked several years as a lawyer specializing in labor law at the Herzog Fox and Neeman law office. Keren participates regularly in various Knesset committees including the Constitution, Law and Justice Committee, the Committee for the Advancement of the Status of Women and the Children's Rights Committee. In her work, Keren promotes bills and amendments in family law.
Keren views the law as an important tool to bring about social change and to promote women in Israeli societ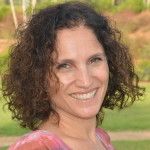 Gilit Inbar-Kimchi
Responsible for the EU Project 
Leading the EU Project run by the Rackman Center: Realizing Women's Human Rights and Access to Justice in Family Law in Israel. Gilit runs the volunteer training course as part of this project as well as the volunteer scheme to provide support for women going through divorce.
Gilit graduated with a BA degree in behavioral sciences focusing on economics and management and a master's degree (M.B.A) in Business Administration from Ben Gurion University.
Gilit is very involved in group facilitation, and is a graduate of the group facilitation graduate program in conjunction with Arts at Bar Ilan University.
For many years Gilit worked towards strengthening and empowering women and took part in setting up volunteer networks for new mothers as part of the national program "Mother to mother in the community" from Oranim College.
Gilit believes in supporting and empowering women in general, and in particular during times of crisis as leverage for opportunity and growth.
Mina Goren- Logistic Manager 
Mina earned her teaching certificate from "Seminar L'morim". In the past Mina worked at the Ministry of Labour and Social Affairs as a psychotechnical examiner. Mina then worked for 25 years at the Institute of Productivity as Director of Human Resources, Training and Welfare. At the Ministry of Social Affairs and Services she served as the Supervisor of the National Service employees and Manager of "Shil", a national consulting service.
Mina believes in promoting the status of women in Israeli society and the importance of accessibility of information regarding the rights entitled to women pertaining to family law.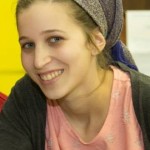 Michal Mann 
 Vice-Editor of the periodical The Law and Its Decisor.
 Michal is a second year law student at Bar Ilan University. For her National service Michal worked with children and adolescents at the Center for Strengthening Jewish identity in Beit Shean. She led tours on Tanach and Jewish thought. After her National Service Michal studied at the Beit Midrash for Women at Migdal Oz.
Michal is grateful for the opportunity to take part in the Rackman Center's important work.
 Kendall Maxbauer
 Publications coordinator at the Rackman Center.
Kendall is a second year law student at Bar Ilan University. Kendall studied at Midreshet Nishmat prior to her army service. Kendall served as a commander in "Nativ" on the michveh Alon base. After officers training she served as an officer in the Gadna and as an officer in the "Dan" district in the Education and Youth Corps.
Kendall believes that the Rackman Center's important work contributes greatly to the improvement of the status of women in Israel.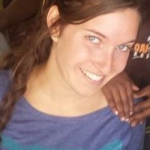 Rimon Mangell 
 Conferences and Events Coordinator
Rimon is a second year student in both the law school and school of social work at Bar Ilan University. Rimon's military service included serving in the "Hodayot" youth village, where she guided and accompanied children at risk, as well as commanding soldiers in the Education Corps. During and after her army service Rimon worked for the Ministry of Education accompanying soldiers who serve in youth villages throughout the country. After her army service, Rimon was sent by the Israel Agency to serve as a "Shaliach" in the U.S. Rimon then served as a "Shaliach" in the Jewish communities in Ethiopia and continues to be active in effort to bring the rest of the Ethiopian Jewry to Israel. Rimon coordinates the evening Beit Midrash program at Bar Ilan University.