The Rackman Center welcomes the High Court of Justice ruling that a woman can now be appointed director general of the Rabbinical Courts. The ruling of the High Court of Justice, headed by Judge Amnon Rubinstein, will bring about a real change in the matter of advancing the status of women in rabbinical courts.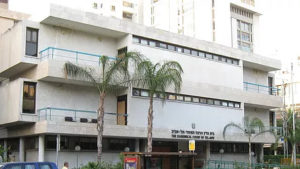 The Rackman Center, which filed the first petitions on this matter, considers the ruling to be of great importance, especially in light of the fact that in rabbinical courts, 50 percent of those who come to it are women, and there is obvious structural inequality, with no female representatives or legal advisers employed there.
The High Court of Justice discussed the issue on its merits and acted to remove significant obstacles that have prevented a woman from entering a position that is administrative by definition, only because she is a woman.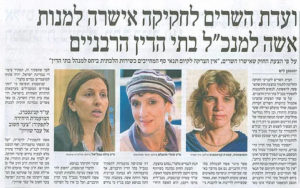 Haaretz, 24.02.14
It is important to note that this means that the way has now been paved for women to present their candidacy for the position and to win it according to their qualifications regardless of gender.
For an article on the subject and the response of the Center click here.