Galit Shaul was included in this inspiring list of things Israel's Successful Women love about Israel.
"For me Israel is home. I love the diverse people, colours and landscape.Dr. Galit Shaul Rackman Center But most of all, I love the spirit – the social solidarity, the love for other, familiarity, generosity, and the fact that in this country you're never alone. After living abroad for many years, I know how to appreciate what many of us have forgotten: the "togetherness", the unique thing we have here that many other nations don't have. A place that the Jewish nation, both men and women, feel at home.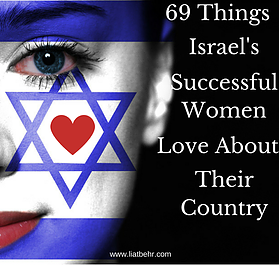 This feeling of belonging, that we as Jews have been missing for hundreds of years, won't be taken away from us" Dr Galit Shaul, CEO The Rackman Center.