The Rackman Center acts quickly to assist an ultra or thodox woman who was sent to jail after being unable to attend a rabbinical court hearing because she was recovering from surgery. According to the Rackman Center her husband, a contractor, owns six apartments and, under the family court's decision that was handed down two years ago, he is meant to give her one of them and pay off its mortgage. The head of the Rackman Center, Prof. Ruth Halperin-Kaddari, said, "We are working hard to prevent her return to jail and bring this case to a rapid conclusion."
Read about this case in this article in the Times of Israel: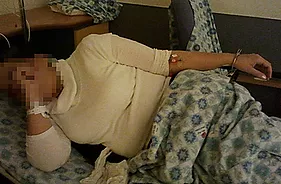 Congratulations to Prof. Ruth Halperin-Kaddari, the recipient of this year's Katan Award for the Advancement of Gender Justice through Voluntary Work.  The Award was bestowed upon Halperin-Kaddari by the Ruach Nashit NGO in Israel in recognition of her long-term commitment to social activities and volunteerism on behalf of women and Israeli society, and for upholding the values that were dear to the late Prof. Yosef Katan, in whose memory the Award was founded. Halperin-Kaddari was recognized in particular for the establishment of the Rackman Center and the legislative and policy work the Center promotes towards the advancement of women's rights and legal aid for disadvantaged women; educational and scholarly work for gender justice; advancement of feminism within Jewish Orthodoxy; and her international influence through her work on the United Nations Committee for the Elimination of Discrimination against Women (CEDAW).