Today, we were delighted to welcome our longstanding friends from the JWF Foundation of the Greater Palm Beaches.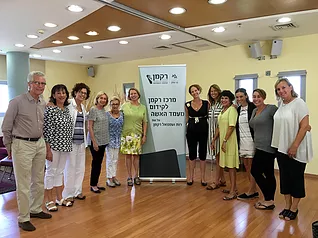 Prof Ruth Halperin-Kaddari spoke about the day to day progress and challenges we face in family law in Israel and how we are progressing in our legal aid clinic and legislative work.
Adv Adi Raz, Head of the legal aid clinic, spoke about the number of women who come to us for help and how we provide free legal aid in both rabbinical and civil courts, in addition to providing ongoing emotional support for our clients.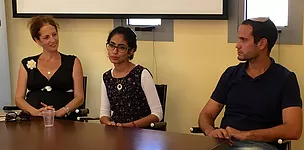 We were proud that two students from our 'Lawyers of Tomorrow' project joined us to talk about their experiences at our clinic. They agreed that they learnt valuable tools they will take with them in the future and that the practical cases they worked on made them realise what all the studying is for. Suddenly they were not just working on assignments but working on real life cases where their work would affect their future.
We thank the JWF for their ongoing support and encouragement spanning a decade! We could not do it all without you and we look forward to partnering together in the future.